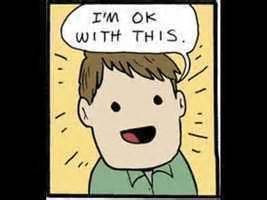 After four days of being sick and near-bedridden because of the usual health issues, I was FINALLY able to get out today.
I was able to get up, shower, get dressed, and go out to one of my favorite WiFi spots.
I realize I should be used to it by now, but it's just such an awful feeling to be trapped indoors like I am sometimes.  It's like being an animal caught in a trap.  Stuck in bed, with bones hurting anytime I try to move.  Rolling over in bed was something so difficult that it occasionally required pain meds.
And sometimes the pain meds just don't work.
But here I am now, finally able to get out again, at least for a while.
I am going to enjoy every last bit of this day.
Thank goodness for the sunshine, thank goodness for being able to get up and shower, thank goodness for these leg braces that allow me to walk around a little.
And thank goodness also for places with free WiFi and free refills.  😉