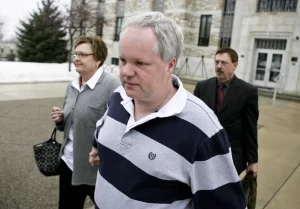 "Authorities said Melchert-Dinkel was obsessed with suicide and hanging and sought out potential victims online. When he found them, prosecutors said, he posed as a female nurse, feigned compassion and offered step-by-step instructions on how they could kill themselves. Court records show Melchert-Dinkel told police he did it for the "thrill of the chase."
Prosecutors said he acknowledged entering into fake suicide pacts with about 10 people, five of whom he believed killed themselves."
One of the people Melchert-Dinkel chatted with was 32-year-old Mark Drybrough of Coventry, England. Drybrough's mother, Elaine Drybrough, said her son suffered from depression.
She blames Melchert-Dinkel for her son's 2005 death.
"I feel that he killed Mark," said Drybrough, describing what she said was a suicide pact the defendant had made with her son. "He said he was a nurse in his 20s. He said he was a woman, he said he had bipolar disorder for 10 years and nothing had worked."
Mark Drybrough hanged himself in his apartment. His sister, who found the body, said she also found e-mails from Melchert-Dinkel on Drybrough's computer.
"You can easily **** from a door …" Melchert-Dinkel allegedly wrote in one message.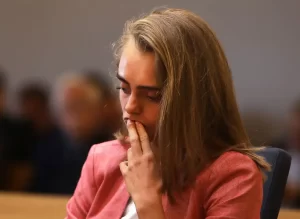 "Michelle Carter, the Massachusetts woman who as a teen encouraged her boyfriend via text messages to kill himself, was released early from prison on Thursday.
Carter, now 23, was released from the women's center at the Bristol County House of Corrections after serving only around 11 months of her 15-month prison sentence. She was convicted of involuntary manslaughter in 2017 for the death of 18-year-old Conrad Roy in a headline-grabbing case that caught the world's attention.
Carter earned enough "good time" to be released early, Jonathan Darling, a spokesperson for the Bristol County Sheriff's Office, said in a statement."