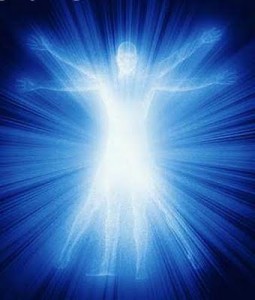 Note: This is my personal experience and I tried to explain everything I could, I could explain better but I'm not a writer,I'll write whatever comes in my mind and sorry for the English grammar mistakes 🙂 So, let me show you how to die without pain, it works 100% and I know it is going to be a long article (may be) but it worth reading. 🙂 I'm not here to waste your time or make you feel bad, I want to show you, how to kill yourself and reborn again with whatever you want! 🙂 Let's start, I've no idea how I'm going to explain, but let's start 🙂
Hello, everyone I know that you all are willing to die and you've nothing left in your life. Nobody loves you or some people hurt you so much.
You may be raped, you may be so lonely or life is not going as you expected.
I'm the guy who wrote my story here, I forgot which post but it was a different account. My life was also going bad, nobody cares about me. I'm rich yet feeling worser than the poor. I'm virgin and I'm not that kind of guy who just looking for a chance. One girl kissed me forcefully and tried to make out with me, that was one of the worst day of my life. Thank God, I denied that Girl to have sex otherwise I'll feel so guilty my whole life.
My parents never supported me when I needed them most. I was like left alone to suffer. I left home twice but I learned a lot, I learned that everybody in this life is for themselves. No one care about anyone, this world is so selfish and cruel. All people wanted from me is money and only my stuff. I learned that being a rich person doesn't solve everything, even it's hard to find a true love.
And yes, I tried cutting my wrist, I tried sleeping peels overdose and all that stuff but none of these worked! I lost my interest in programming, the thing that was keeping me alive. I love creating things with programs like robots, or some stupid things that react according to your surroundings using some sensors. My God, trust me those are the worst days of my life. I stopped eating properly, I was eating once in 3 days! my health was going down, everyday all I think is about suicide and how to get rid of this life. The reason behind this was silly! I couldn't continue my college! I really loved the engineering but I was in wrong branch, I wish I could go back and change computer science or robotics or electronics and communication engineering as my career but chose different branch that has nothing to do with programming or electronics! My parents chose that because they thought it will be good for me. but everything messedup. My dream was crushed and I left with nothing in my life.
And there are some things that I don't want to mention because it hurts to write here, I just wrote some little things that happened in my life.
Nothing has changed but why I'm so happy right now? Why I'm feeling so alive? Why I feel like I'm going to be the world's biggest programmer? Why I feel like everything is under my control? I can't show you these invisible feeling but trust me, I'm the happiest person in the world!
You can be that person! You can be so much happy and everything will be done according to your will. All you need is to learn some skills 🙂 It's silly+hard but it works, trust me 🙂
So, how to die without pain?
First of all, we feel bad things or good things because of our brain. We feel things, right? So, the first thing to do to kill yourself is to think what would you do after dying? So, let's start killing yourself, to kill yourself, you need to do what you're afraid to do! I know what you're afraid of because I was in the same situation. I spent 4 months in bed doing nothing, not even moving even if I could, I was in the worst part of depression that made me like that but something changed my life, I'll you later.
Okay, now I want to tell you some truth about life:
1. Nobody will be with you, only you're with you. You're your greatest friend.
2. Don't expect anything from anyone and you'll never ever be disappointed!
3. You may be thinking, I would be happy if I had enough money, you may be thinking I would be happy if I had a true love in my life, You may be thinking I would be happy if I've this or that anything. But let me tell you some really rude words, (sorry but)Â If you're not happy on your own then you're not happy! No one can make you happy or sad without your permission. It will take time to control your mind and body. Don't worry I'm also going to show that in this tutorial 🙂
4. "I'm useless, I've no reason to live!" are you thinking like that? But let me tell you one thing, you're so precious and so much important person on earth, I'm not lying! trust me, I'm going to prove that as well 🙂
[1] TO KILL YOURSELF, LET'S DO THE THINGS THAT YOU'RE ALWAYS AFRAID TO DO Â (OR THE THINGS THAT YOU'VE NEVER DONE BEFORE!)
1. Go and wash your face with clean water. So you can die clean 😉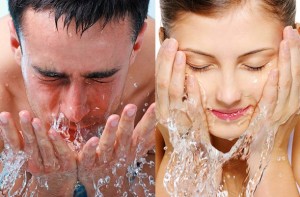 2. open the doors and windows, let the light come in. When I was in depression I liked darkness, all my doors and windows were closed like I'm living in cave! But let the light come into your room!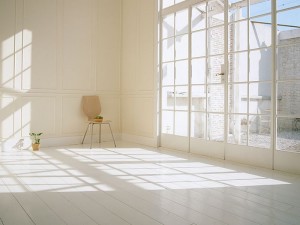 3. Are you sure you followed these 2 steps I wrote above? if not then do it, do not read next unless you follow these steps! otherwise you won't be able to kill yourself!
4. Change the wallpaper of your desktop/laptop to a clean wallpaper but it should not have the black color! can you do that? of course you can but you won't, I know but still I request you to do that, it's silly but do that please 🙂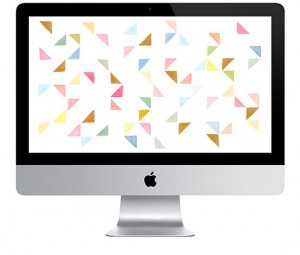 5. go to your bathroom and take a shower with cold water! No warm water, just cold, not so much cold but you know what I mean? Go and do that, if you're living in a place where your environment in cold 24×7 then you can use warm water but take a shower, right now. and come back here and read the next steps.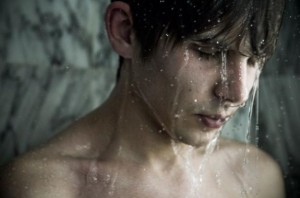 6. okay so now you're feeling fresh. Now go and eat anything you like, if nothing is there in fridge or in your kitchen then don't worry, you can order something using your phone, do it now! please do it and eat something. When I was in depression I was not eating properly! So before dying let's eat whatever you like 🙂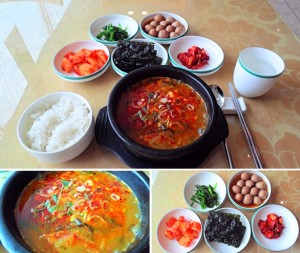 7. When I was in depression I never wanted to getout from bed, not because I'm lazy but I was not in mood of doing anything! So, make sure you do what you're always afraid to do, I hope you followed above steps now let's move to next step.
8. Okay, so before you dying you ate your favourite food. Now go in front of mirror and look at your face and smile 🙂 lol, what? atleast look at yourself and feel proud for a second 🙂 You're going to die anyway so why not do this? 🙂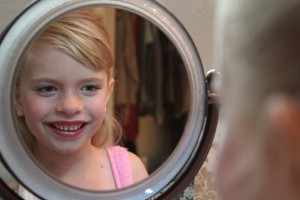 9. What's your hobby? The thing that you love you to do? like playing videogames or if you're a girl then makeup or I don't know! What's your hobby? let's do that before dying because you won't be able to do that later 🙂 please do that atleast once.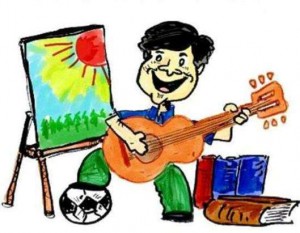 10. My favourite hobby is coding , so what I did was I coded like BOOM BOOM and BOOM 😀 I got some errors but I fixed them 😀 I was feeling satisfied 🙂 You should do whatever makes you feel good before dying.
11. Forget about your enemies or the people who made you feel bad. Just fuck them, who cares about them? remove them from your brain. (sorry for using "fuck" word, I watched many american movies and they use this word to show anger so that's why I used this, BTW I never speak these kind of rude words in my real life but who cares just fuck this and forget every pain you're feeling for a second at least :D)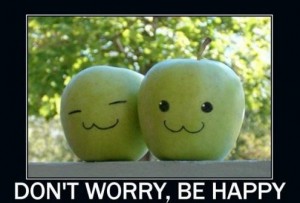 12. So, we did some things before dying. But wait, what about a movie? come on, lets watch a movie. If you're strong enough to follow the step 11 then I assume that you forgot your pain, you can watch any movie that makes you happy except porn. I know when I was in depression I lost interest in masturbating, I lost interest in porn, I was a dead body alive! But before I got into this level of depression, I was watching porn of girl, sorry but I can't lie to all of you! of course I did, at first I thought I don't want to have sex with a girl because if I die then she will feel so lonely and she may die as well. but to satisfy my lust, I was watching porn of cartoons thinking that it is bad to watch real porn of girls because they are raped in real  and the cartoon is fake so no girl is harmed during making that porn movie. Lol, what the heck I'm writing here, anyway! I want to tell you that now I'm not watching porn anymore, I'm not masturbating like I was doing 2 times a day! in depression I never did that but now I'm out of depression and I know I feel like having sex so I masturbate once in two weeks, I'm 23 years old and I've no girlfriend yet and I don't think it's a good idea to have sex before marriage so I just want to calm myself down. It's disgusting, I know but what I'm trying to say is that I killed my porn addiction. I'm not watching porn anymore because I'm out of this dark world!
But you want to die so why not die peacefully so watch some good movies of love story or anything that interests you!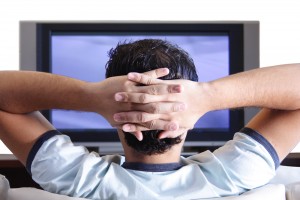 And if you can't follow step 11 then I can suggest you to watch some of my favourite movies I watched before dying.
MOVIES FOR PEOPLE WHO LOST EVERYTHING IN LIFE, ESPECIALLY LOVE AND MONEY:
* Â The Dark Knight and The Dark Knight Rises. This movie is awesome, the super hero want to die, nothing left in his life. He lost everything the girl that he loved, the money, his strength and almost everything, I love to watch this movie because I compare my life to him, it's awesome, watch it 🙂
MOVIES FOR GIRLS WHO FACED RAPE AND WANT SOME REVENGE:
* Â "I spit on your grave" and "I spit on your grave 2" and "The Girl with Dragon tattoo" it will make your angry or feel good, but give it a try 🙂
13. Okay, so you watched some movies,right? let's do something more before dying. Let's clean our room, this advice may piss you off but try it, it's a good feeling and you'll feel clean 🙂 When I was depressed there was so much hair on the floor, I don't know why but I was losing so much hair like the girls. I'm a guy BTW 😀 So it's good to clean the room, change bedsheets etc. I mean do as much as you can, you don't want to do this stupid task but please do it, you'll feel tired but it worth it. Do it and once you're done, take rest 🙂
14. We have done so many little things. NOW YOU'RE READY TO DIE! 
15. I know you may call me an asshole. (like most people say in this situation to anyone) But calm down and close your eyes, listen to some happy song, don't listen to sad song! Listen to something funny or happy kind of song and relax.
YOU'VE KILLED YOURSELF! YOU'VE DONE WHAT YOU'RE AFRAID TO DO! YOU'RE AFRAID OF LIVING!
These lines are my own imagination, I tell myself this everytime!
Okay so it's time to reborn again to live the new life and better than the previous life!
1. Right now nothing has changed in my life, I don't know how but I changed my thinking and it changed my life 🙂 First thing you need to keep in mind is that to reborn again, you need to forget the past life especially the things that makes you worry! You may say "What the heck is this? How can someone be born again?" But I tell you this: "it's possible to born again if you want to" and if you don't want to fix things then you'll remain the same even after dying! Trust me, it's not so late. Your life can be fixed! Everything can be good again. You can live a new life!
2. but there are some rules to the new life. Don't listen to people who makes you feel unworthy, or makes you feel like crap. Just remove these people from your life and if you can't remove them from your life then try to spend less time with them. You should not care what others are doing or what others are thinking. Whenever I get a thought of what that guy/girl is thinking about me, I tell myself, if he/she think anything bad about me then it's his/her problem, it's not my problem, why I should feel worried or feel bad because of the people who are nothing to me? Why should I care? So, I stop worrying what others are thinking and I try to think something good about me.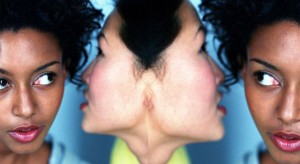 3. Another rule of this new life is that you'll become what you always think of. I'm not saying that you'll become a flying bird if you always think about it but what i mean is, if you think about good things, good things will happen, if think about bad things then bad things will happen. So, be careful about your thoughts! Stop these thoughts before they ruin your new life!
4. Always watch yourself in mirror and smile 🙂 This is give you a good start of your new life.
5. In this new life, you may think you're still poor or the same guy/girl. But the truth is you've killed yourself when you started living! You're the new person! You're the creator of yourself. Money doesn't solve all problems, it solves some of them but not all the problems. Ask me, I'm the example 🙂 So the truth is we don't actually need the things to be happy, we can be happy on our own 🙂
Just tell yourself everyday that "I'm happy and I love this life" and everything will alright. Your life will change and when you look back, you'll think omg! how did this happen? How my life is changed? My life is so good 😀 I assure you that this will happen for sure.
6. Another rule of this new life is to wakeup early in the morning. When I was in depression I never wanted to wake up, I just wanted to sleep and in sleep I was worrying about the things that actually does not happened to me. My day started with so many negative things, always! So, you need to make sure that you're not thinking anything stupid about your life in morning! wake up and smile and brush and take shower even if it's so early and then drink the coffee. Try it once and tell me if doesn't feel so good!
7. Also do some funny things like playing funny games online, chess or racing games or anything. eat some good food and be happy! When you start feeling bad or something come into your mind then stop there and smile. Think about how great the life is even if it's not 🙂 trust me it works wonders, it won't solve your problems of course but it will make you stronger to change things and make it right!
8. Remember that you don't need anyone to feel good about your life. In most of the films you see that one guy is sad and kill himself because the girl rejected him or the girl is already in love with someone else or the girl moved to somewhere else and he couldn't tell the feeling he had. Similarly for girls, a girl starts drinking alcohol and smoking cigarettes. And then he/she starts taking drugs and all that crap, let me tell you one thing. Stop watching these kind of crap. We humans are like, what we see, we learn. What we think, we become. So stay away from negative things that makes you feel sad or bad.
9. Once you reach at this level, it's time to face people. Yes, the best way to do this is to start with someone close, your girlfriend or boyfriend whom you're not talking because you leaved them. Talk to your father, mother no matter how bad they are treating you. Just smile and live! Don't let anyone make you feel bad! Remember that! If someone does, stay away from them and remove negative thoughts immediately.
10. It's time to test your will power! Do something that is good but you think it's hard to do. like cleaning room is the hardest thing for me 😀
11. Don't just sit and think, if you're free do something, play game or write something or draw something or talk to someone. And make sure there is a light coming in your room, there should be no darkness!
12. Go outside and buy a book, a story book or some religious books, or some funny books, I don't know, It's your choice. read everyday. In my case, I lost my concentration power and I couldn't focus on any words because of the depression and so much problems in life! I could not foucus means I hold the book in my hand but I can't read it, everytime I lost in my thoughts. I feel like let's read the book and when I open it I feel like no I don't want to read the book or I just read but I can't understand what the heck I'm reading! But then I started counting words in one page, two pages, ten pages etc. and doing that in light, I mean, in sun light. After 20 days of doing this, I got my concentration power back! I can read like a normal guy and enjoy stories :DÂ Don't sit in direct sun light because it may hurt in eyes but you can try in your garden or under the tree, go somewhere, like in park and read the book there.
13.  Also, I read Holy Bible even if I'm not Christian, BTW I follow Christ. I'm not forcing you to do the same but you need to trust in God. Yes, he exists and once you get faith in him, you can move mountains 😀 You can chose any religion that interests you and follow the God.
14. Whenever you feel good or bad, there are some energy around you that stick with you eat your soul until you giveup your life. These kind of negative energies relay on your feelings, like a leech. These kind of stuff exists, all you need to do is to fight back! Just don't feel so bad or so much angry because it will ruin your new life!
15. Right now, I'm out of depression 🙂 And I've living like a king 😀 I'm also launching my apps, my web services soon that will change the internet 😀 It's not that great but I'll make it great 🙂 I'm coding this app so you can use it but I won't show my real name here for privacy 🙂 All you need to know is that you're gifted with something, it doesn't matter what you think. If you think you're not gifted, you've no talent then you haven't discovered yourself yet. Keep looking you'll find one 🙂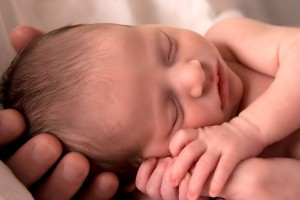 16. Life is not about doing something great or being the richest person in the world! Life is about living with peace and love! And it is so much more, as we become older we discover new things about life. So, this is the easiest way to die without pain and to reborn again 🙂
17. You're awesome, no matter what others say! Most people criticize others because they think that this will make them superior than others. But they are wrong! In the end we all die, and nothing matters so why waste life thinking about problems and bad things. Why not think about good things, even if they are small they can make you feel good, like I feel good about the clothes I wear, the food I've eaten, some coding skills I learned etc. I love apple products BTW 😀 that doesn't make me rich. Happiness is the best thing we can have in our life. That is what matters. You should be happy for whatever you got. You should forget whatever happened in past and live a new life, you own life 🙂 You can have a girlfriend/boyfriend and you can have awesome moments in your life! Rise and breath! 🙂 Family, friends everyone may leave you but you need to be strong, you're happy on your own, you don't need anybody or anything to be happy. And you don't have to die for that. Dying naturally in peace is more important that suicide. We all are going to die one day so why not live today?
"Rise" boys and girls 🙂 Rise and breath 🙂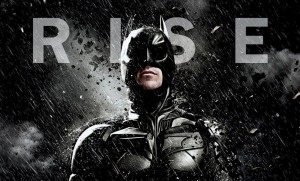 This is the only way to die and reborn 🙂