posted this a few months ago, made a few edits. Feeling alone and misunderstood.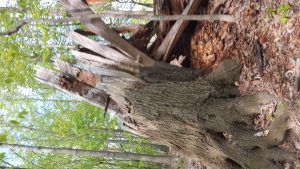 Where is the sunshine?
The end of the pain?
Because I am damaged,
I can't stand in the rain.
The skies have been dark.
The wind is still whipping.
How am I standing?
What keeps me from tipping?
Because i am damaged,
My limbs tatered and broken,
The life that lived in me
Is now slowly chokin (g).
The storm pushes on with violence and fury.
My leaves are all falling,
Like the snow in a flurry.
The Fogs moving in,
My vision is blury.
If the sunshine is coming
I wish it would hurry.
No where to turn,
No where to go.
Im beat up, run down, and standing alone,
Even in this forrest that i call my home.
Ive always been told "You're full of potential".
But i was planted carelessly
Nothing to support growth.
Nothing sequential.
Where can i go?
Where can i turn?
How long can i stand
The feeling of hopelesness continues to churn.
The rain pounds the ground
Like that of a hammer.
Loosening the soil
In an unsystematical manner.
And im am thinking do i even really matter?
Because i am damaged,
My roots half exposed,
Should i give up
Or keep posing a pose?
If the storm stops
Will you poke, at the vulnerability of my roots?
Or will look closely,
To notice my fruits?
-potential2