posted this a few months ago, made a few edits. Feeling alone and misunderstood.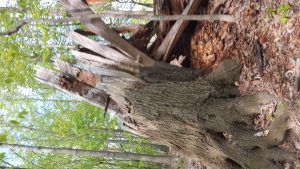 Where is the sunshine?
The end of the pain?
Because I am damaged,
I can't stand in the rain.
The skies have been dark.
The wind is still whipping.
How am I standing?
What keeps me from tipping?
Because i am damaged,
My limbs tatered and broken,
The life that lived in me
Is now slowly chokin (g).
The storm pushes on with violence and fury.
My leaves are all falling,
Like the snow in a […]