Writing music helps me process my depression.
Doesn't make it go away but it helps me process it and translate it into something else.
Latest project finished.
I call it "Impossible Panic".
http://suicideproject.org/wp-content/uploads/2016/05/Impossible-Panic.mp3
.
Here's a screencap of page seven, just for the fun of it.
There are fifteen pages total.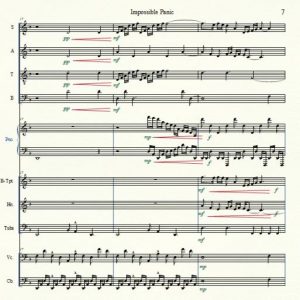 Also a screencap of the impossible piano part that happens twice.
Yes, those are 32nd notes mixed with 16th notes.
.


.